We are a small, tight-knit and experienced team. We take pride in being able to provide diverse and customizable services for the specific needs of our clients. We value building long-term relationships with our clients that enrich our local community. Whatever your needs, you can be sure that our team will provide excellent personal service always directed at helping you fully understand financial situation so that you can make the best personal and business decisions with your dollars.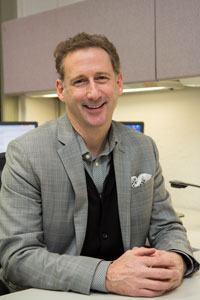 MICHAEL D. BUCK, CPA MBA
Highly motivated and passionate CPA, business owner and contract Chief Financial Officer. More than 20 years experience in finance and operations with established business and emerging technology companies. Assisted companies with operations and strategies that drive growth and increase efficiency and profitability. Demonstrates strong skills in management, leadership, and communication. Detail-oriented and has strong ties and involvement with local business community.
Mike primarily works as Outsourced/Contract CFO (Chief Financial Officer) for a variety of firms. Also provides accounting and consulting for a client base of over 200 individuals and businesses. Experience in the field of finance includes consulting, tax compliance and planning for small and medium sized enterprises.
Niche in assisting entrepreneurs in obtaining the private equity capital to pursue and finance their vision. Worked with seasoned software engineers to realize goals of owning their own technology companies. Assisted nationally recognized software engineers in forming businesses. An example of such service is a consulting engagement commissioned by the lead developer of the cruise missile planning system for General Dynamics to assist him in formation of his own technology company. Provided business planning, financial modeling, capital formation and outsourced CFO services for these emerging technology companies as well as interfaced with private equity investors and board members. Worked with a range of private equity firms and high net worth angel investors.
SPECIALIZES:
Accounting & Financial Management
Financial Planning & Analysis
Management Expertise & Experience
Capital Formation
CFO Services
Partner
Buck, Reinke and Associates, LLC
1999 – Present (15 years)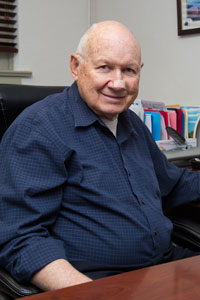 Jerry Wiggle – Staff Accountant
Specializes in Financial Reporting for our small business clients.  He is a retired CPA who previously ran a successful practice in California. We have been grateful to have his expertise and attention to detail over the years.  He enjoys spending time in nature, especially Utah's Arches National Park and also volunteers for the Good Neighbor Center, and is involved in his local church.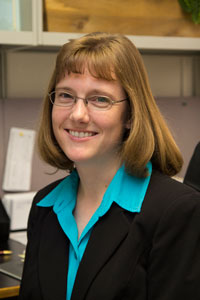 Lynn Dyer  – Staff Accountant
Specializes in Payroll and tax issues "I received my Bachelor's degree in Accounting from Union College in December, 2014. I was previously a Staff Accountant for a general public accounting firm in Nebraska for several years, where I gained valuable experience in various accounting activities. I love challenges and enjoy helping clients."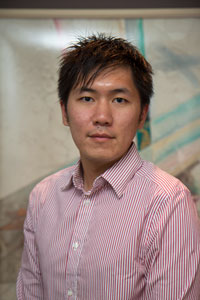 Wahono Handoyo
Wahono is originally from Indonesia and received his Masters in Business Administration from UNL. He is particularly skilled in building financial forecasts and is known around the office for spreadsheet building "magic". He is well organized and hardworking. He enjoys playing sports in his free time.

Andressa Delgado de Siqueira – Volunteer Accountant
"My name is Andressa Delgado de Siqueira, I'm 26 years old and I'm Brazilian. I graduated with a degree in Accounting in 2010 in Brazil and then I had the opportunity to begin graduate studies in Controllership. I came to the United State in 2013. Since then I have been taking English classes, and I hope to soon continue more accounting studies here."
Trevor Andrus Pahn – Intern
"I am a senior at Union College with a graduation date of May 2015. Currently I am studying Business Administration with an emphasis in Finance. I am a lifelong learner who loves to help guide and improve the different environments that I am privileged to be a part of.  Being from the Northwest I love the outdoors and am entirely at home at the mountain or the ocean. I also love to travel and have spent time abroad in Nicaragua, England, Austria, Italy, Ireland, France, Germany, and the Netherlands. I believe Helen Keller describes adventure best, "Life is either a great adventure or nothing." And I try to live that statement out to its fullest.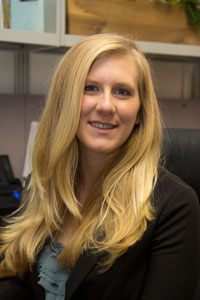 Ashley Rempe- Office Manager
"I work with the staff and clients to be sure expectations and deadlines are met, ensure that everyone is happy and on the same page" Ashley is a fulltime student in Marketing, working part-time in the administrative side of the business for several years. She lends her communication skills and creativity to optimize workflow and utility. She enjoys market research, writing and presentation projects, and is the office authority on incorporation process with the Nebraska Secretary of State. Ashley is an artist and songwriter and likes to spend her free time in creative endeavors.